Recently, balloon bouquets have been trendy. They replace flower arrangements, as air bunches look original, stylish, creative, and unusual. Children can't resist such a gift, and when they see a bundle of bright balloons, they get excited. If you want to make a bouquet for your child yourself, we have some fantastic ideas for you!
Air Bunch with Winnie-the-Pooh
Winnie-the-Pooh and his friends are popular today, not only among children but also among their parents. Ordering a bright foiled figure of a kindly teddy bear on https://balloons.online/licensed-mylar-and-foil-balloons/winnie-the-pooh-balloons/, you can complement it with bright latex balloons in any color: red, blue, green, orange. Any color goes with this funny animal. Keep in mind that the balloons should be inflated with helium; otherwise, your bouquet will not float in mid-air.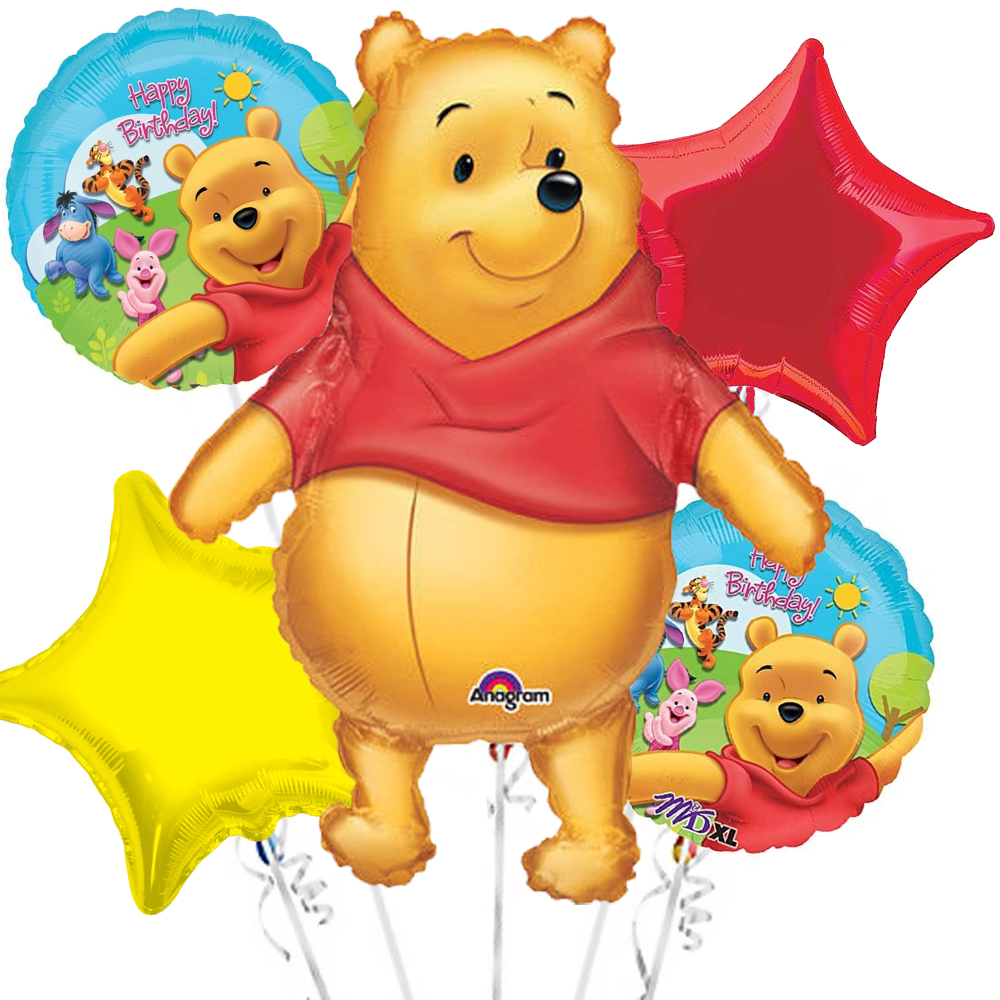 Balloon Bouquet with Olaf
To make this bouquet, you will need a foil snowman, four latex balloons with winter-themed designs (snowflakes, Christmas trees, etc.), and ten latex balloons in cool colors (blue, purple, and turquoise) or transparent balloons with glitter. The balloons can be combined as you like, but the central figure of Olaf should be on top of the whole composition. If it's a bouquet for a girl, you can choose the figure of Anna or Elsa instead of the snowman, but only if they are decorated in blue colors not to spoil the overall color scheme.
Greetings from Mickey Mouse
That's a great idea for a birthday gift! There can be two options in this set: a Mickey Mouse figure for boys and a Minnie Mouse figure — for girls. You will need a big figure of mylar mouse for this bundle, a foil figure of a number (how old your birthday boy or girl is), and ten monochrome color balloons. It's better to pick up red, purple, or orange, which will look good in tandem with the air figure.
Bouquet from Lightning McQueen
The set includes a foil figurine of a car, a beautiful base of ten or twelve balloons with prints filled with helium. If you don't know what kind of pictures to choose for the balloons, it can be white stars of various sizes on a bright background. For such a bouquet, each balloon should be a different color.
Spider-Man with Multicolored Balloons
You will need two foil balloons for this air bundle — a Spider-Man shape and a silver or gold star. To make a proper base, you need to get four blue latex balloons, four red balloons, and two transparent balloons with silver or gold confetti inside. The balloons can be tied with a beautiful silk ribbon. Moreover, you can choose any other superhero instead of the legendary Spider-Man. It depends on your child's taste. In that case, don't forget to change the color solution.
Bouquets with Disney Princesses
Disney cartoons are full of charming beauties, and if you have a daughter, she will love this bouquet for sure. To create a real girlish balloon set, pick up a foil figure of a favorite princess. In case you choose only latex balloons, a bouquet won't look spectacular. As a ground, purple, pink, and white balloons with a glossy surface will do. Mix balloons of different colors or make beautiful tiers. Here you may rely entirely on your taste!
Cute and charming air heroes will bring a lot of happy moments to any birthday child. You only need to know the most popular cartoons of your little one to buy balloons following your kid's preferences, and you can combine air products in a bouquet as you like. Your imagination will make a 100% unique bunch for your child!